Want to know what others thought of my workshops? Visit Google Reviews and Facebook reviews.
I came along to the pasta making class with my daughter. We had a lovely time and came away full of ideas and inspiration.
Vicki has a real passion for what she does and that shines through. She is incredibly knowledgeable and her ideas for getting fussy children eating healthy food were wonderful, I can't wait to get trying and testing these at home.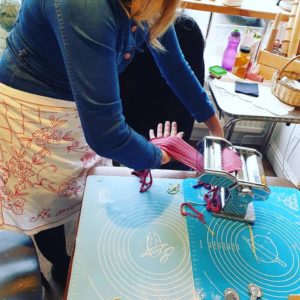 The food we made and ate was lovely, fresh and fantastic quality, we came away with full bellies and enough food for our dinner the next day.
Will definitely be recommending!/Dami K./
---
Just done a Twiddle pasta workshop…it was really, really good. If you're considering doing one, just do it!! We had a great time, enjoyed every minute, friendly atmosphere, & Viki was brilliant. I will only be having fresh homemade pasta in my house from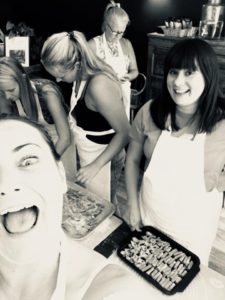 now on. /Philippa S./
---
We had a fantastic evening learning to make pasta with Viki! Everyone learnt something new, and had a great time. Viki made delicious sauces for us and we had a super meal after. Will now be trying some recipes at home, and have already shown my daughters how to roll the pasta out and make shapes 😊 /Genna K./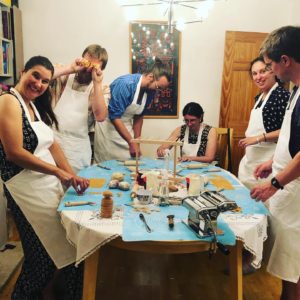 ---
Pasta making with Viki at Twiddle was booked as a Father's Day treat for the whole family. Viki came to our house with everything we needed to make all sorts of different pastas and even cooked up a delicious sauce to go with it. We would highly recommend the 'Twiddle' experience for a memorable fun family activity . We look forward to trying out our new learnt skills ! /Tim W./
---
Vicky came to our house and managed to teach 10 blokes how to make and cook pasta, which turned out to be very tasty. I would highly recommend to others, for a fun, social evening. Vicky was organised, knowledgeable and managed despite our awkward kitchen. I have also since managed to make pasta with the kids. Thank you very much. /John G./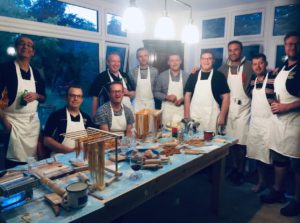 ---
Viki hosted a Pasta Making Party for us all at our house, with my two children aged 5 and 9…. brilliant afternoon, everyone loved making the pasta, kids really got into making the different shapes. We learned a lot about how and why there are different types. We'll defo be making our own pasta again soon. Kids enjoyed eating it too which is always a good sign. /Dean M./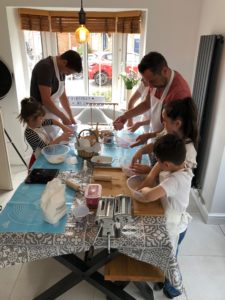 ---
"Vicky came to my 17th birthday gathering. She taught us how to make pasta and the fiddly techniques to it. We got to try the pasta on the night with a delicious home made sauce.
To finish off the night we made home made gnocchi.
Cannot recommend enough !" /Sasha C./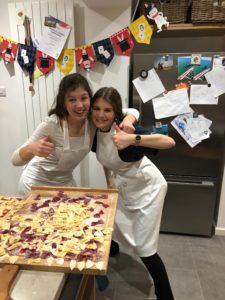 For more recent reviews, please visit my Facebook page.
Visit Google for more recent reviews.